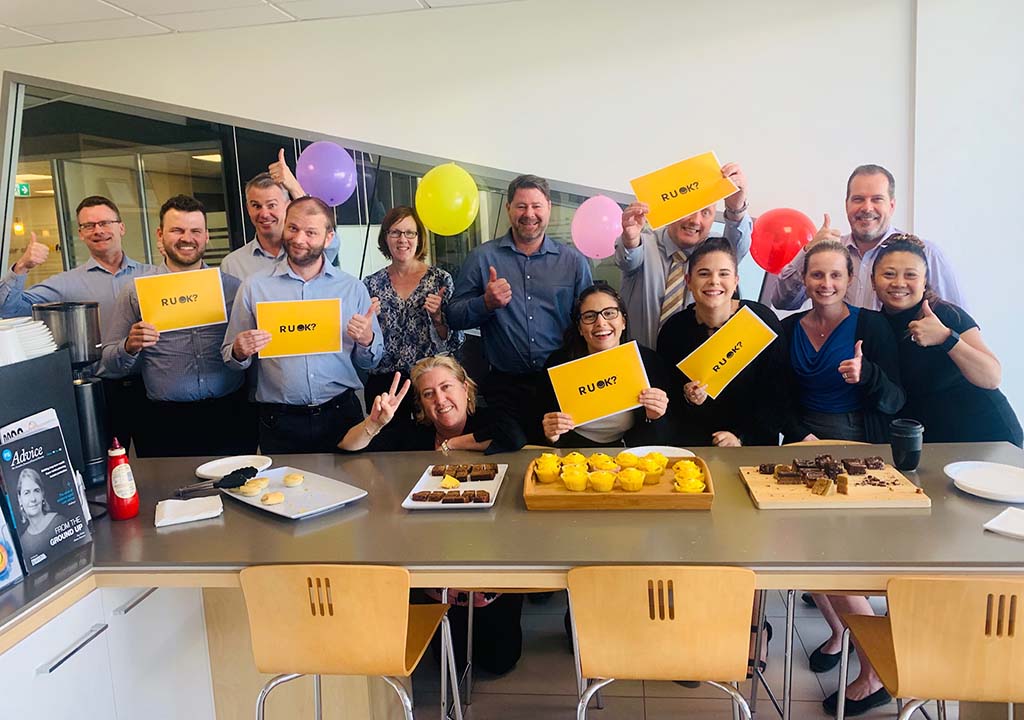 During October we took time out to recognise the importance of checking in on those around us and asking "R U OK?".
R U OK? Day is the national day of action dedicated to reminding everyone to ask "Are you OK?".  It also helps us to remember every day to support people around us who may be in need of help.
The Infocus teams across Australia got together for morning tea to acknowledge and raise awareness for this great cause – and of course check in on each other.  Life has its ups and downs and it's important to talk openly about our daily struggles with one another. The R U OK organisation provides some helpful resources to start a conversation with someone who might need some help.  For more information, go to ruok.org.au/how-to-ask.
This information and any advice in this website is of a general nature only and does not take into account the objectives, financial situation or needs of any particular person. It does not represent legal, property, tax, credit or personal financial advice and should not be relied on as such. You should obtain advice relevant to your circumstances before making decisions in relation to any matters discussed. You should obtain and consider the Product Disclosure Statement for any product discussed before making a decision to acquire that product. The case studies are hypothetical, for illustration purposes only and are not based on actual returns. You should seek specialist advice from a tax professional to confirm the impact of any advice on your overall personal tax position. Taxation information is based on our interpretation of the relevant laws as applied at the date of this communication. Nothing in this website represents an offer or solicitation in relation to property, securities, investments, financial services or credit in any jurisdiction. While every care has been taken in the preparation of this information, it may not remain current after the date of publication and Infocus Advisory and its related bodies corporate make no representation as to its accuracy or completeness.