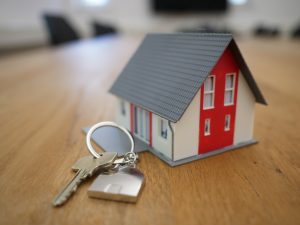 After struggling for two years, the Australian housing markets now seem to be on the up after delivering positive growth for 4 months in a row.
Three interest rate cuts, tax cuts, reduced uncertainty around housing, more positive media and easing in the overly tight bank lending guidelines have combined to generate a significant improvement.
Buyers are back borrowing money and looking for a new home or investment and sellers are tentatively returning to the market.
The Sydney property market is on the move having recorded its quickest turnaround in decades.  Since bottoming out in May, Sydney home values have recovered 5.3% of the 14.9% correction over the last few years.
Melbourne's house prices have regained more than half their losses of the recent property downturn exhibiting their quickest turnaround on record. Values were up 2.3% in October, which was the largest month on month change since late 2009, taking the market 6% higher since finding a floor in May.
What to think about before purchasing an investment property?
Everyone has different strategies and goals when looking at investing in bricks and mortar. There are two main reasons why people look at investing – one being for cashflow, and the other for capital appreciation purposes. To begin with, looking at your budget and capacity is vital to gauge what you can afford. Secondly, it's important to consider the entity that will own the property – for example, will the property be held in individual names or a trust?  It's then equally important to consider the advantages or implications of purchasing the investment with this entity for tax, depreciation or capital growth reasons.
Once you understand your financial and tax position, it is then important to seek advice about the national market from your property advisor, who can help you understand the best type of investment property for your strategy. All property markets are growing and declining at different times and getting professional advice about which market would be best to enter at any given time is key.
Investing in property can be an overwhelming experience on your own, but we can help make this process easier for you to navigate.  If you would like assistance assessing your investment property needs, please contact the Infocus Property Advisory team.
This information and any advice in this website is of a general nature only and does not take into account the objectives, financial situation or needs of any particular person. It does not represent legal, property, tax, credit or personal financial advice and should not be relied on as such. You should obtain advice relevant to your circumstances before making decisions in relation to any matters discussed. You should obtain and consider the Product Disclosure Statement for any product discussed before making a decision to acquire that product. The case studies are hypothetical, for illustration purposes only and are not based on actual returns. You should seek specialist advice from a tax professional to confirm the impact of any advice on your overall personal tax position. Taxation information is based on our interpretation of the relevant laws as applied at the date of this communication. Nothing in this website represents an offer or solicitation in relation to property, securities, investments, financial services or credit in any jurisdiction. While every care has been taken in the preparation of this information, it may not remain current after the date of publication and Infocus Advisory and its related bodies corporate make no representation as to its accuracy or completeness.