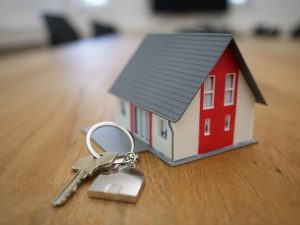 Dwelling values rose by 1.1% over the month of December and by 4.0% over the quarter to finish out 2019 on a positive note. This result represents the fastest rate of national dwelling value growth over any three-month period since November 2009.
On an annual basis, Australian dwelling values tracked 2.3% higher over the 2019 calendar year with five of the eight capital cities, and five of the seven 'rest-of-state' regions, seeing the year out in positive growth territory.  Amongst the capitals, Sydney and Melbourne recorded the highest annual capital gain, with both cities posting a 5.3% rise in dwelling values over the year.
Tim Lawless from CoreLogic said, "The positive year-end results mask what has been a year of two distinct halves – we saw capital city dwelling values fall by 3.8% over the first six months of 2019 and then rebound by 7.0% over the second half of the year.
"The housing value rebound was spurred on by lower mortgage rates, a relaxation in borrower serviceability assessments, improved housing affordability and renewed certainty around property taxation policies post the federal election.  Lower advertised stock levels persisted providing additional upwards pressure on prices amidst rising buyer activity."
Despite a strong rebound over the second half of 2019, property values across most regions of Australia are still below their previous record highs.
Nationally, the CoreLogic index recorded a peak in October 2017; dwelling values remained 3.1% below their record high at the end of 2019.  If the current quarterly rate of growth persists into 2020, the national housing market will record a nominal recovery in March as dwelling values push higher to new record highs.
Source: CoreLogic
Changing tenancy laws in 2020
Investment property owners should be aware of the changing tenancy laws across many Australian states.  NSW, Victoria and the ACT have already legislated changes while proposed changes to Queensland legislation are currently in the consultation phase.  A review of regulations in Western Australia and Northern Territory is also in progress.
Common reforms include limiting rent increases, making it easier for tenants to make minor modifications, and allowing domestic violence victims to immediate terminate a contract without penalty.  Changes to pet laws have also featured in the reforms however possibly the most contentious reform is the end of "no-grounds evictions", where landlords will no longer be able to evict tenants without cause once a fixed-term agreement expires.
Your property manager should be able to advise you on the current and pending laws that apply to your property.  The Infocus Property Advisory also has a network of trusted property managers who are also happy to assist.
This information and any advice in this website is of a general nature only and does not take into account the objectives, financial situation or needs of any particular person. It does not represent legal, property, tax, credit or personal financial advice and should not be relied on as such. You should obtain advice relevant to your circumstances before making decisions in relation to any matters discussed. You should obtain and consider the Product Disclosure Statement for any product discussed before making a decision to acquire that product. The case studies are hypothetical, for illustration purposes only and are not based on actual returns. You should seek specialist advice from a tax professional to confirm the impact of any advice on your overall personal tax position. Taxation information is based on our interpretation of the relevant laws as applied at the date of this communication. Nothing in this website represents an offer or solicitation in relation to property, securities, investments, financial services or credit in any jurisdiction. While every care has been taken in the preparation of this information, it may not remain current after the date of publication and Infocus Advisory and its related bodies corporate make no representation as to its accuracy or completeness.