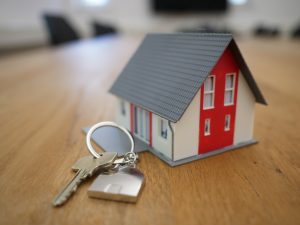 Housing markets build momentum through the end of 2020, pointing to a strong start to 2021.
Australia's housing market finished the year on a strong footing with CoreLogic's national home value index rising a further 1.0% in December; the third consecutive month-on-month rise following a -2.1% drop in dwelling values between April and September. Australian home values finished the year 3.0% higher with regional housing values rising by 6.9%, a rate of capital gain that was more than three times higher than the combined capitals, where home values were up 2.0% over the year.
CoreLogic's research director, Tim Lawless, said the year was characterised by a mild COVID dip in values, but unprecedented volatility in the transaction space. "The number of residential property sales plummeted by -40% through March and April but finished the year with almost 8% more sales relative to a year ago as buyer numbers surged through the second half of the year. Despite the volatility, housing values showed remarkable resilience, falling by only -2.1% before rebounding with strength throughout the final quarter of 2020."
In retrospect, the rebound in housing market activity and dwelling values is unsurprising given the rapid and substantial monetary and fiscal response from the Government and policy makers. "Record low interest rates played a key role in supporting housing market activity, along with a spectacular rise in consumer confidence as COVID-related restrictions were lifted and forecasts for economic conditions turned out to be overly pessimistic. Containing the spread of the virus has been critical to Australia's economic and housing market resilience," Mr Lawless said.
As remote working opportunities became more prevalent and demand for lifestyle properties and lower density housing options became more popular, regional areas of Australia saw housing market conditions surge. "Regional housing markets had generally underperformed relative to the capital city regions over the past decade, but 2020 saw regional housing values surge as demand outweighed supply," said Mr Lawless.
On the flipside, higher density housing has generally underperformed throughout the year, with capital city unit values holding reasonably firm (+0.2%) while house values were up 2.6%. Excluding Melbourne, every capital city recorded a higher rate of capital gain for houses relative to units in 2020. According to Mr Lawless, the stronger growth conditions for houses over units is due to a range of factors. "Unit markets have historically been more popular amongst investor buyers; demand from investors has been weighed down by weak rental conditions across the unit sector along with high supply levels in some precincts. A transition of demand towards lower density housing options has helped to buoy house values."
Although housing markets are gathering pace, four of the eight capitals are still recording dwelling values lower relative to their previous peaks. Melbourne home values are still -4.1% below their March 2020 peak and Sydney dwelling values need to recover a further 3.9% before surpassing the previous July 2017 peak. Perth and Darwin values remain -19.9% and -25.7% below their 2014 peaks.
Source: CoreLogic
This information and any advice in this website is of a general nature only and does not take into account the objectives, financial situation or needs of any particular person. It does not represent legal, property, tax, credit or personal financial advice and should not be relied on as such. You should obtain advice relevant to your circumstances before making decisions in relation to any matters discussed. You should obtain and consider the Product Disclosure Statement for any product discussed before making a decision to acquire that product. The case studies are hypothetical, for illustration purposes only and are not based on actual returns. You should seek specialist advice from a tax professional to confirm the impact of any advice on your overall personal tax position. Taxation information is based on our interpretation of the relevant laws as applied at the date of this communication. Nothing in this website represents an offer or solicitation in relation to property, securities, investments, financial services or credit in any jurisdiction. While every care has been taken in the preparation of this information, it may not remain current after the date of publication and Infocus Advisory and its related bodies corporate make no representation as to its accuracy or completeness.