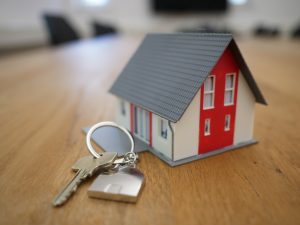 According to CoreLogic, each of the five largest capital cities recorded a decline in home values over the month, ranging from a drop of 1.1% in Melbourne and Perth to 0.2% in Adelaide. The indices for Hobart, Canberra and Darwin each recorded a subtle rise in values over the month.
Despite values being down in June, estimates of market activity showed a further improvement from the April low.  After a (revised) 21.5% surge in sales activity through May, CoreLogic's estimate of home sales in June was up a further 29.5%.
CoreLogic head of research, Tim Lawless, said "The downwards pressure on home values has remained mild to-date, with capital city dwelling values falling a cumulative 1.3% over the past two months.  A variety of factors have helped to protect home values from more significant declines, including persistently low advertised stock levels and significant government stimulus.  Additionally, low interest rates and forbearance policies from lenders have helped to keep urgent sales off the market, providing further insulation to housing values."
Recent value falls represent an interrupted upswing across most regions, reflected in high annual growth rates.  "The twelve month change in home values remains in positive double digit territory across Sydney (13.3%) and Melbourne (10.2%). The only capitals where values show declines on an annual basis are Perth and Darwin, but even across these cities, home values were early into a recovery phase pre-COVID." Mr Lawless said.
Although the decline in home values has been fairly mild since April, the longer term outlook remains highly uncertain. "While it is encouraging to see lenders have recently hinted at an extension in their repayment leniency policies, the government stimulus will eventually taper and banks will require borrowers to repay their loans.  The longer term outlook for the housing market is largely dependent on how well the economy is tracking when these support measures are removed," Mr Lawless said.
Source: CoreLogic
This information and any advice in this website is of a general nature only and does not take into account the objectives, financial situation or needs of any particular person. It does not represent legal, property, tax, credit or personal financial advice and should not be relied on as such. You should obtain advice relevant to your circumstances before making decisions in relation to any matters discussed. You should obtain and consider the Product Disclosure Statement for any product discussed before making a decision to acquire that product. The case studies are hypothetical, for illustration purposes only and are not based on actual returns. You should seek specialist advice from a tax professional to confirm the impact of any advice on your overall personal tax position. Taxation information is based on our interpretation of the relevant laws as applied at the date of this communication. Nothing in this website represents an offer or solicitation in relation to property, securities, investments, financial services or credit in any jurisdiction. While every care has been taken in the preparation of this information, it may not remain current after the date of publication and Infocus Advisory and its related bodies corporate make no representation as to its accuracy or completeness.