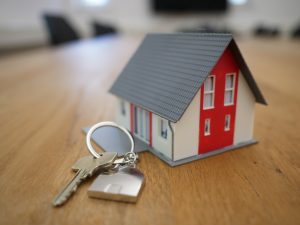 A rebound in the pace of capital gains across the Australian housing market throughout February saw the national index rise by 1.1% over the month, with the strongest capital gains continuing to emanate from Sydney (+1.7%) and Melbourne (+1.2%). The the remaining capital cities recorded a more modest rise, with Darwin the exception where home values were down 1.4% over the month.
On an annual basis, both Sydney and Melbourne moved back into double-digit annual growth rates, with values up 10.9% and 10.7% respectively over the twelve months ending February.
The latest results continue the recovery trend that has been running since June last year, following a peak-to-trough decline of 8.4% in the national index, with larger falls in Sydney (-14.9%) and Melbourne (-11.1%).
Melbourne was the most recent city to stage a nominal recovery with housing values surpassing the September 2017 peak last month.  Melbourne has joined with Brisbane, Canberra, Hobart and Adelaide where housing values are also tracking at record highs.
Despite posting the most rapid recovery trend amongst the capitals, Sydney housing values remain 3.7% below the 2017 peak. Based on the rate of growth over the past three months, Sydney housing values could stage a nominal recovery by the end of May this year.
There was further evidence that the long-running downturn is over for the Perth housing market, with dwelling values increasing by 0.3% in February. This marks four consecutive months where dwelling values have avoided a fall – a trend not seen since the market peaked in mid-2014.  Tim Lawless said, "Although Perth values are now trending higher, the recovery period is likely to be a long one, with Perth housing values remaining 21.0% below their peak."
Regional markets are generally lagging behind the capital cities, with housing values only 1.4% higher over the past twelve months compared with a 7.3% rise across the combined capital city markets. Meanwhile, the regional centres adjacent to the largest capitals, as well as coastal lifestyle markets, show a stronger performance.
Source: CoreLogic
This information and any advice in this website is of a general nature only and does not take into account the objectives, financial situation or needs of any particular person. It does not represent legal, property, tax, credit or personal financial advice and should not be relied on as such. You should obtain advice relevant to your circumstances before making decisions in relation to any matters discussed. You should obtain and consider the Product Disclosure Statement for any product discussed before making a decision to acquire that product. The case studies are hypothetical, for illustration purposes only and are not based on actual returns. You should seek specialist advice from a tax professional to confirm the impact of any advice on your overall personal tax position. Taxation information is based on our interpretation of the relevant laws as applied at the date of this communication. Nothing in this website represents an offer or solicitation in relation to property, securities, investments, financial services or credit in any jurisdiction. While every care has been taken in the preparation of this information, it may not remain current after the date of publication and Infocus Advisory and its related bodies corporate make no representation as to its accuracy or completeness.