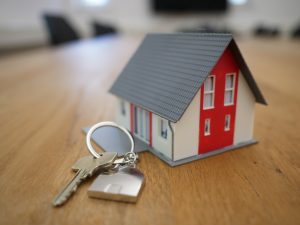 According to the CoreLogic Home Value Index results, Australian housing values have not seen any evidence of a material decline in April, despite a sharp drop in market activity and a severe weakening in consumer sentiment.
Although most regions recorded a rise in home values through April, the national monthly pace of growth more than halved, dropping from 0.7% in March to 0.3%. The April result was the smallest month on month movement since June last year, when the national index was down 0.2%.
Although, housing values were generally slightly positive over the month, the trend has clearly weakened since mid-to-late March, when social distancing policies were implemented and consumer sentiment started to plummet. The capital city markets generally showed a weaker performance relative to the regional markets, with the combined capital cities index up 0.2% in April compared with a 0.5% rise across the combined regional markets.
The sharpest reversal in growth conditions can be seen in Melbourne, where values nudged into negative territory through April, down 0.3%. Sydney values remained positive, rising 0.4% over the month. To provide some context, the six months prior to March saw both cities averaging a monthly growth rate around 1.7%.
Sydney and Melbourne arguably show a higher risk profile relative to other markets due to their large exposure to overseas migration as a source of housing demand, along with greater exposure to the downturn in foreign students, stretched housing affordability and already low rental yields that are likely to reduce further on the back of rising vacancy rates and lower rents."
Hobart was the only other major region to record a decline in home values over the month, down 0.1%.
Despite the weakening in housing market conditions, some cities have outperformed the six-month average pace of change.  Perth (+0.2%), Adelaide (+0.4%) and Darwin (+1.7%) outperformed their six-month average pace of growth in April, demonstrating some resilience to weaker conditions.
Source: CoreLogic
This information and any advice in this website is of a general nature only and does not take into account the objectives, financial situation or needs of any particular person. It does not represent legal, property, tax, credit or personal financial advice and should not be relied on as such. You should obtain advice relevant to your circumstances before making decisions in relation to any matters discussed. You should obtain and consider the Product Disclosure Statement for any product discussed before making a decision to acquire that product. The case studies are hypothetical, for illustration purposes only and are not based on actual returns. You should seek specialist advice from a tax professional to confirm the impact of any advice on your overall personal tax position. Taxation information is based on our interpretation of the relevant laws as applied at the date of this communication. Nothing in this website represents an offer or solicitation in relation to property, securities, investments, financial services or credit in any jurisdiction. While every care has been taken in the preparation of this information, it may not remain current after the date of publication and Infocus Advisory and its related bodies corporate make no representation as to its accuracy or completeness.