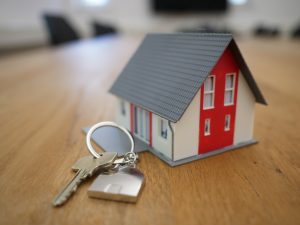 Australian home values moved through a fourth month of COVID-induced falls, with the CoreLogic home value index recording a 0.4% fall in August. Although housing values continued to trend lower from their pre-COVID highs, at least from a macro perspective, the rate of decline has eased over the past two months and five of the eight capitals recorded steady or rising values through the month.
According to Tim Lawless of Corelogic, the Melbourne housing market is the main drag on the headline results. "Following a similar decline in July, Melbourne home values fell by 1.2% in August, the largest fall recorded amongst the capital cities, demonstrating the impact of a worse viral outbreak relative to other cities, along with a larger demand side impact from stalled overseas migration. Through the COVID period to date, Melbourne home values have fallen by 4.6%."
Outside of Melbourne, the remaining capital cities all recorded slightly better conditions relative to July. The rate of decline eased across Sydney and Brisbane, while home values held firm or showed a subtle rise across the remaining capitals.
The performance of housing markets are intrinsically linked with the extent of social distancing policies and border closures which also have a direct effect on labour market conditions and sentiment. It's not surprising to see Melbourne as the weakest housing market considering the extent of the virus outbreak, and subsequent restrictions, which have weakened the economic performance of Victoria.
Looking forward we are likely to see a diverse outcome for housing markets around Australia, depending on how well the virus is contained and the regions exposure to other factors such as its reliance on overseas migration as a source of housing demand.
Regional markets have continued to outperform their capital city counterparts across the largest states. While CoreLogic's combined regionals index has lost momentum relative to the pre-COVID trend, the index has held virtually flat since May.
Unlike their capital city counterparts, which usually receive 85% of net overseas migration, most regional markets have avoided the drop in demand caused by the pause in migration. Regional markets may also be appealing for their relatively low density and lower price points. The normalisation of remote work through the pandemic could make proximity to major cities less of a factor in home purchasing decisions.
Source: CoreLogic
This information and any advice in this website is of a general nature only and does not take into account the objectives, financial situation or needs of any particular person. It does not represent legal, property, tax, credit or personal financial advice and should not be relied on as such. You should obtain advice relevant to your circumstances before making decisions in relation to any matters discussed. You should obtain and consider the Product Disclosure Statement for any product discussed before making a decision to acquire that product. The case studies are hypothetical, for illustration purposes only and are not based on actual returns. You should seek specialist advice from a tax professional to confirm the impact of any advice on your overall personal tax position. Taxation information is based on our interpretation of the relevant laws as applied at the date of this communication. Nothing in this website represents an offer or solicitation in relation to property, securities, investments, financial services or credit in any jurisdiction. While every care has been taken in the preparation of this information, it may not remain current after the date of publication and Infocus Advisory and its related bodies corporate make no representation as to its accuracy or completeness.