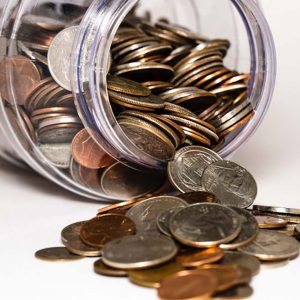 Interest rates have never been lower, and it's possible they might fall even further. This creates opportunities for householders and businesses, so how can you best take advantage of low interest rates?
1. Pay off your debt more quickly
By maintaining constant repayments as interest rates fall, you'll reduce the time it takes to pay off your loan. That's because interest will make up less of each repayment, with more going to reduce the outstanding capital. And the great thing is that to take advantage of this strategy you don't need to do anything. Lenders usually maintain repayments after each drop in interest rates unless you instruct them otherwise.
2. Refinance your home loan
Lenders vary in the extent to which they pass on cuts in official interest rates. So if you want to reduce your loan repayments it might be worth shopping around to see if you can find a better deal from other lenders. Just make sure that, if switching lenders, you take all fees into account to be certain you really are saving money.
If you are restructuring your borrowing another thing to consider is fixing the interest rate on all or part of your loan. This can provide protection from the impact of rising interest rates in the future, though it may mean you benefit less from any further cuts in rates. However, with interest rates already very low, there simply isn't the room for rates to fall much further.
3. Buy a first home – or upgrade
Low interest rates create opportunities for first homebuyers to get a toehold in the property market, and for existing homeowners to upgrade to a bigger home or better location. While lower interest rates can be a bit of a two-edged sword, as they tend to drive up property prices, most people are happier borrowing in a low rate environment rather than when rates are high.
4. Borrow to invest
While Australians love to invest in property, borrowing to invest in shares is also a viable wealth creation strategy. Often referred to as gearing, the key to successfully investing borrowed funds is that the total returns must exceed the total costs. As the most significant cost is usually the interest on the loan, low rates make this strategy more attractive.
Take care, however. Gearing can magnify investment returns, but it can also increase your losses. It's therefore important that you fully understand investment risk and how to minimise it.
5. Expand your business
The whole point of a reduction in interest rates is to stimulate the economy, and that includes encouraging business owners to invest in their enterprises. Low interest rates make it cheaper to borrow to buy equipment to increase productivity, to take on more staff, or buy out a competitor and generally expand the business.
Take advice
Some of these strategies are simple 'no-brainers'. Others involve significant levels of risk. To take a closer look at how you can make the most of low interest rates, talk to your financial adviser.
This information and any advice in this website is of a general nature only and does not take into account the objectives, financial situation or needs of any particular person. It does not represent legal, property, tax, credit or personal financial advice and should not be relied on as such. You should obtain advice relevant to your circumstances before making decisions in relation to any matters discussed. You should obtain and consider the Product Disclosure Statement for any product discussed before making a decision to acquire that product. The case studies are hypothetical, for illustration purposes only and are not based on actual returns. You should seek specialist advice from a tax professional to confirm the impact of any advice on your overall personal tax position. Taxation information is based on our interpretation of the relevant laws as applied at the date of this communication. Nothing in this website represents an offer or solicitation in relation to property, securities, investments, financial services or credit in any jurisdiction. While every care has been taken in the preparation of this information, it may not remain current after the date of publication and Infocus Advisory and its related bodies corporate make no representation as to its accuracy or completeness.