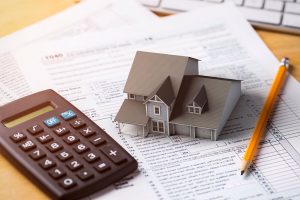 As per general expectations the RBA held interest rates in early February, opting to keep the 0.75% cash rate on hold for this month.
The statement of Governor Lowe was surprisingly upbeat. He is confident of continued economic growth at reasonable levels and a strong labour market – and he is pleased to see the weaker AUD being supportive of Australian export industries.
The short-term negative GDP impact of the bush fires is being balanced out by the positive longer-term expected spending in construction and labour as part of the rebuild process.  The new issue of Coronavirus is an additional consideration for the RBA as the impact on China and global economic outlooks becomes more clear. (For more information on Coronavirus and its economic impacts please read our article in this newsletter.)
The final message of the RBA is consistent with other economist forecasts in that further cash rate cuts are to be expected later in the year.
Lending
The cash rate sentiment of lower interest rates is allowing strong credit borrowers with low loan-to-value ratios access rates of 2.84% and less for both variable and medium-term fixed rates.
There has been an increase in activity for owner-occupier lending as the banks seem keen to attract this business.  Less activity is currently seen in investor lending however rates are becoming more competitive (around 3%) which may spark more interest in this market.
As mentioned in recent lending updates, the positive credit environment is now in place with all lenders lodging the repayment behaviours of borrowers with the credit agencies.  It's important to be aware of this sharing of information as it may impact your borrowing position. Checking your credit report before applying for finance may help you prepare   Please contact the Infocus Lending Advisory if you would like assistance accessing and understanding your credit report.
This information and any advice in this website is of a general nature only and does not take into account the objectives, financial situation or needs of any particular person. It does not represent legal, property, tax, credit or personal financial advice and should not be relied on as such. You should obtain advice relevant to your circumstances before making decisions in relation to any matters discussed. You should obtain and consider the Product Disclosure Statement for any product discussed before making a decision to acquire that product. The case studies are hypothetical, for illustration purposes only and are not based on actual returns. You should seek specialist advice from a tax professional to confirm the impact of any advice on your overall personal tax position. Taxation information is based on our interpretation of the relevant laws as applied at the date of this communication. Nothing in this website represents an offer or solicitation in relation to property, securities, investments, financial services or credit in any jurisdiction. While every care has been taken in the preparation of this information, it may not remain current after the date of publication and Infocus Advisory and its related bodies corporate make no representation as to its accuracy or completeness.