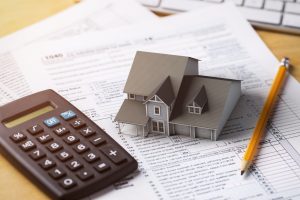 The month of May has seen a market with a big thirst for current news, data, and information regarding the impacts of COVID-19 on individuals and businesses. We had our first glimpse of the health of the Australian economy with the release of employment information in May – and as anticipated, there was an increase in the unemployment rate from 5.2% to 6.2%.
The RBA has also continued with its low interest (Cash Rate 0.25%) and low cost funding plan to keep cash in the banking system.  This has been a positive for borrowers and banks alike.
Lending
The lending activity has been high for both home lending and business borrowing.
The Government Guarantee Borrowing scheme has seen a large volume of applications from small business.  With the streamlining of this process, turn-around times for credit reviews are now relatively quick. Borrowers must still demonstrate affordability of the new lending and be able to repay over a short 3 year period, which will restrict approval rates of this new product.
From a Home and Investment Home Loan perspective, there has been a big uplift in refinance activity.  This has been driven in part by some very low fixed rates on both products, hovering around the low 2% mark.
Overall, the credit conditions and checks being made on new-to-bank borrowers is thorough, so before lodging an application ensure you do the appropriate groundwork and research on your finances.  With a sharper focus on client credit and capacity to repay, there are increased requirements to provide documents detailing changes to employment conditions, reduced hours, and return to work dates.  It is reasonable to assume this will now be the new norm for the foreseeable at least.
If you have any questions or require any assistance with your lending, please do not hesitate to contact your adviser or the Infocus Lending Advisory.
This information and any advice in this website is of a general nature only and does not take into account the objectives, financial situation or needs of any particular person. It does not represent legal, property, tax, credit or personal financial advice and should not be relied on as such. You should obtain advice relevant to your circumstances before making decisions in relation to any matters discussed. You should obtain and consider the Product Disclosure Statement for any product discussed before making a decision to acquire that product. The case studies are hypothetical, for illustration purposes only and are not based on actual returns. You should seek specialist advice from a tax professional to confirm the impact of any advice on your overall personal tax position. Taxation information is based on our interpretation of the relevant laws as applied at the date of this communication. Nothing in this website represents an offer or solicitation in relation to property, securities, investments, financial services or credit in any jurisdiction. While every care has been taken in the preparation of this information, it may not remain current after the date of publication and Infocus Advisory and its related bodies corporate make no representation as to its accuracy or completeness.