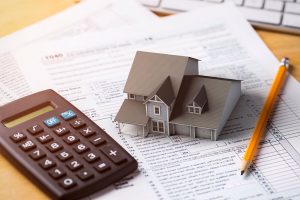 If your personal or business income has been impacted the banks are offering options to provide mortgage relief.  The earlier you seek help, the more options you will have.
All lenders have options known as hardship variations.  These may include changing the terms of your loan or temporarily pausing or reducing your repayments.  The option most publicised at the moment is the opportunity to apply to pause or defer your mortgage repayments.  While this may be an immediate and effective way to obtain short term cashflow relief, it is important to understand that interest will accumulate as normal during the repayment holiday period.
This means that interest will be capitalised and added to your loan balance, as will any fees or charges.
Some banks will recalculate your loan balance at the end of the support period and extend your loan term so that your payments remain the same.  Other lenders will increase your repayments for the remainder of your loan term.
Other options
There may be other measures available such as extending interest only periods, waiving fees associated with arrears or the breaking of fixed rate structures, and emergency credit card limit increases.
Relief for other loan products
Relief measures can also be potentially applied to motor vehicle and personal loans, and credit card debt.
Will a repayment holiday affect my credit rating?
Pausing or deferring your mortgage or loan will not show on your credit report or impact your credit rating.
Options for businesses
Small and medium businesses who are experiencing financial difficulty also have the option to defer their loan repayments for six months. This applies to all small and medium business loan, overdraft, home loan, car loan and credit card products.
Which option should I take?
If you need help understanding the options and the implications, please get in touch with your financial adviser of mortgage broker.  The team at Infocus Lending Advisory are available to help with any questions you have, regardless of whether you have lending products with us or not.
This information and any advice in this website is of a general nature only and does not take into account the objectives, financial situation or needs of any particular person. It does not represent legal, property, tax, credit or personal financial advice and should not be relied on as such. You should obtain advice relevant to your circumstances before making decisions in relation to any matters discussed. You should obtain and consider the Product Disclosure Statement for any product discussed before making a decision to acquire that product. The case studies are hypothetical, for illustration purposes only and are not based on actual returns. You should seek specialist advice from a tax professional to confirm the impact of any advice on your overall personal tax position. Taxation information is based on our interpretation of the relevant laws as applied at the date of this communication. Nothing in this website represents an offer or solicitation in relation to property, securities, investments, financial services or credit in any jurisdiction. While every care has been taken in the preparation of this information, it may not remain current after the date of publication and Infocus Advisory and its related bodies corporate make no representation as to its accuracy or completeness.