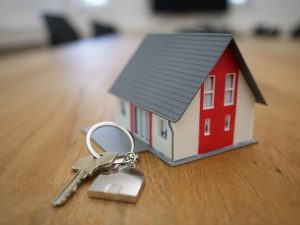 Australia's housing value rebound continued into 2020 with the national home value index up by 0.9% over the first month of the year. This now takes the annual growth rate to 4.1% – the fastest pace of growth for a twelve-month period since December 2017.
Housing values rose in January across every capital city and rest-of-state region, apart from regional South Australia, where values held firm over the month.
Across the capital cities, Sydney and Melbourne continued as the leaders for capital gains after recording more substantial declines during the recent downturn. Values increased by 1.1% and 1.2% over the month respectively, while Hobart (+0.9%) achieved a higher growth rate relative to most other regions.  The remaining capital cities generally saw a mild rise in values over the month.
For Perth home owners, the latest results deliver positive news. Housing values are slowly emerging from a slump lasting five-and-a-half years, as dwelling values edged 0.1% higher over the month. Perth dwelling values posted their first rise over a rolling quarter (+0.4%) since a brief period of growth in May 2018.  Darwin, where dwelling values have been consistently falling to be almost 32% below their 2014 peak, also recorded a subtle rise (+0.1%) in January.
Across the regional markets, the strongest conditions were recorded in regional Tasmania, where values were up 1.3% over the month, followed by regional Western Australia (+0.9%) then regional Victoria and regional Queensland, both up 0.8%
Four of Australia's eight capital cities are already showing home values at new record highs:  Brisbane, Adelaide, Hobart and Canberra.  Sydney values need to recover a further 5.4% before posting a full nominal recovery and Melbourne values need to see a further 1.2% lift.  Perth and Darwin will take a much longer time to see values recover.  Although the Perth market seems to be moving into a recovery, housing values remain 21.3% below their 2014 peak and Darwin values are 31.8% below their peak.
This information and any advice in this website is of a general nature only and does not take into account the objectives, financial situation or needs of any particular person. It does not represent legal, property, tax, credit or personal financial advice and should not be relied on as such. You should obtain advice relevant to your circumstances before making decisions in relation to any matters discussed. You should obtain and consider the Product Disclosure Statement for any product discussed before making a decision to acquire that product. The case studies are hypothetical, for illustration purposes only and are not based on actual returns. You should seek specialist advice from a tax professional to confirm the impact of any advice on your overall personal tax position. Taxation information is based on our interpretation of the relevant laws as applied at the date of this communication. Nothing in this website represents an offer or solicitation in relation to property, securities, investments, financial services or credit in any jurisdiction. While every care has been taken in the preparation of this information, it may not remain current after the date of publication and Infocus Advisory and its related bodies corporate make no representation as to its accuracy or completeness.