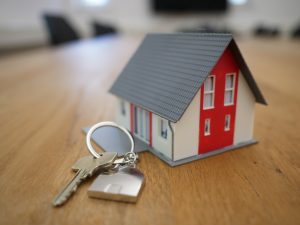 Lower home values in Melbourne and Sydney continue to weigh down the national housing market while the remaining capitals record a lift through September.
September marked a striking turn in housing market sentiment; consumer confidence increased, new listings rose, and six of the eight capital cities recorded a rise in home values over the month. However, falling values in Melbourne and Sydney, which make up approximately 40% of Australian's
housing stock by number and 55% by value, pushed the national reading into a fifth straight month of decline.
CoreLogic's September home value index results showed a 0.1% fall in dwelling values nationally. This was comprised of a 0.2% drop in the combined capitals index and a 0.4% rise in the combined regionals index. Although the national index was down over the month, the 0.1% decline was the smallest since values started to reduce in May this year. According to CoreLogic head of research, Tim Lawless, Melbourne remains the main drag on the headline results.
"By far the weakest result across the capital cities, Melbourne housing values were down 0.9% in September. Since peaking in March, Melbourne values are down 5.5%. With restrictions starting to lift and private home inspections once again permitted, we expect to see activity lift in October."
The rate of decline across Sydney's market has been consistently easing since July, and the remaining capital cities have all returned to some level of growth.
Regional markets have continued to out-perform relative to the capital cities. At a broad level, the combined regionals index has slipped only 0.8% since March while capital city values have fallen by 2.6% over the same period. In September, every 'rest of state' region, except Western Australia, recorded a lift in housing values. Mr Lawless believes the resilience in regional values can be attributed to a number of factors. "From a cyclical perspective, regional areas weren't recording the same growth conditions pre-COVID, so home values in these markets are often more affordable, and don't have a high base to fall from.
Anecdotally we are also observing a transition of demand away from the cities towards the major regional centres, particularly those that are adjacent to the larger capitals where residents can commute back to the cities if required.  Remote working arrangements are no doubt a factor in supporting demand in these markets, but lifestyle opportunities and a desire for lower density housing options are also playing a part."
The housing market outlook is subject to headwinds as fiscal support is reduced, labour markets remain weak and mortgage payment deferrals become less common. However, there are a number of factors that are supporting improved housing market conditions. "The aggregate effect of low
mortgage rates, and the prospect that rates could fall further, low inventory levels, government incentives and improving consumer sentiment seems to be outweighing the negative economic shock brought about by the pandemic, " Mr Lawless said.
Source: CoreLogic
This information and any advice in this website is of a general nature only and does not take into account the objectives, financial situation or needs of any particular person. It does not represent legal, property, tax, credit or personal financial advice and should not be relied on as such. You should obtain advice relevant to your circumstances before making decisions in relation to any matters discussed. You should obtain and consider the Product Disclosure Statement for any product discussed before making a decision to acquire that product. The case studies are hypothetical, for illustration purposes only and are not based on actual returns. You should seek specialist advice from a tax professional to confirm the impact of any advice on your overall personal tax position. Taxation information is based on our interpretation of the relevant laws as applied at the date of this communication. Nothing in this website represents an offer or solicitation in relation to property, securities, investments, financial services or credit in any jurisdiction. While every care has been taken in the preparation of this information, it may not remain current after the date of publication and Infocus Advisory and its related bodies corporate make no representation as to its accuracy or completeness.