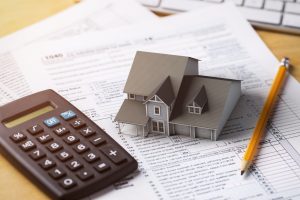 At the end of 2019 we saw the Reserve Bank of Australia's (RBA) commentary focused on weaker economic data both domestically and overseas.  Returning in January 2020 we are feeling this same sentiment.
This pre-Christmas negative news is now compounded by the impact of our country's devastating bushfires.  In simple economic terms, this catastrophic event will impact domestic growth, tourism, farming, manufacturing and businesses of all shapes and sizes for many months to come.  It is now time to hear from both the Government and the Reserve Bank to better understand what fiscal and monetary stimulus will be put in place to support the rebuilding of our nation. The RBA meet next on Feb 4th.
Lenders
We have certainly seen an uplift in 2019 of owner- occupier lending and it is reasonable to expect this to continue in the early part of 2020.  The variable interest rates for owner-occupiers is now at 3.00%, and is one of the conditions supporting the uplift in auction clearance rates in the Sydney, Melbourne and Brisbane metro areas.
Investors have been shy in the last 12 months due to tight credit conditions, lower yields and falling property values.  This sentiment is changing and is also being supported by the lenders who are now becoming increasingly competitive across investment loans. With considerably lower variable rates of around 3.29% and fixed rates at a similar level, it is expected we will start to see a stronger investor market in 2020.
With continually better interest rates offered by lenders over the past year, it's important to ensure your lending solutions and interest rates remain competitive.  For those of you trying to save for or purchase your first home – or if you have children or grandchildren in this position – our article in this newsletter on Understanding the First Home Loan Deposit Scheme may provide some helpful information.  Please get in touch with our office or your adviser if you have any questions.
This information and any advice in this website is of a general nature only and does not take into account the objectives, financial situation or needs of any particular person. It does not represent legal, property, tax, credit or personal financial advice and should not be relied on as such. You should obtain advice relevant to your circumstances before making decisions in relation to any matters discussed. You should obtain and consider the Product Disclosure Statement for any product discussed before making a decision to acquire that product. The case studies are hypothetical, for illustration purposes only and are not based on actual returns. You should seek specialist advice from a tax professional to confirm the impact of any advice on your overall personal tax position. Taxation information is based on our interpretation of the relevant laws as applied at the date of this communication. Nothing in this website represents an offer or solicitation in relation to property, securities, investments, financial services or credit in any jurisdiction. While every care has been taken in the preparation of this information, it may not remain current after the date of publication and Infocus Advisory and its related bodies corporate make no representation as to its accuracy or completeness.