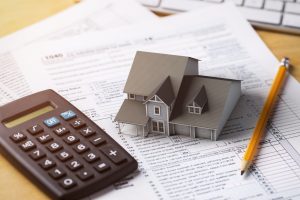 The RBA reduced its cash rate from 0.75% to 0.50% in a co-ordinated move with the Government to support and protect our economy from the impacts of both the recent bushfires and the yet unknown impact of the coronavirus (COVID-19).
In terms of lending, there has been an increase in applications for both clients refinancing their loans to improve their interest rates and clients seeking loans for the first time.  February fixed rates have continued lower, with 2-year rates at extreme lows – for example, an ANZ 2-year fixed rate loan at 2.68% is one of the lowest in the market. The First Home Loan Deposit Scheme has been well received in the market, with almost all 10,000 borrower allocations now filled by accredited lenders.
The domestic business confidence and consumer confidence measures continue to be low and a notable savings mentality in place.  From an economic perspective, there are still some tough times ahead for many and it is expected we will see further rate cuts and cash stimulus from our Government in the weeks ahead.
This information and any advice in this website is of a general nature only and does not take into account the objectives, financial situation or needs of any particular person. It does not represent legal, property, tax, credit or personal financial advice and should not be relied on as such. You should obtain advice relevant to your circumstances before making decisions in relation to any matters discussed. You should obtain and consider the Product Disclosure Statement for any product discussed before making a decision to acquire that product. The case studies are hypothetical, for illustration purposes only and are not based on actual returns. You should seek specialist advice from a tax professional to confirm the impact of any advice on your overall personal tax position. Taxation information is based on our interpretation of the relevant laws as applied at the date of this communication. Nothing in this website represents an offer or solicitation in relation to property, securities, investments, financial services or credit in any jurisdiction. While every care has been taken in the preparation of this information, it may not remain current after the date of publication and Infocus Advisory and its related bodies corporate make no representation as to its accuracy or completeness.